Saturday, June 30, 2018
Weather: Blur is occasionally rainy
Temperature: Around 32 degrees Celsius
Water temperature: Around 26 degrees Celsius
Hello, everybody.
The 41st Zamami yacht racing that we planned was called off under outbreak and influence of Typhoon No. 7 today.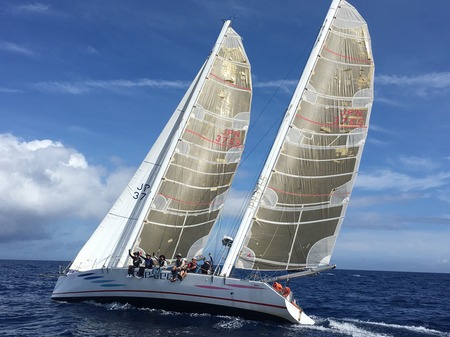 In addition, as this Typhoon No. 7 becomes direct hit course in Kerama Islands over 7/1
Everybody coming to Okinawa, please be careful.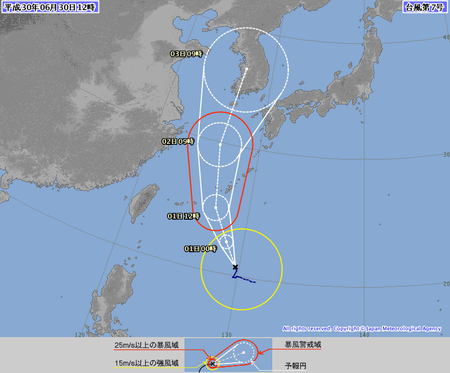 By the way, the 19th sabani sail row race carried out was held last week on Sunday, June 24.
We were worried when it might become Shimauchi race until the day before, but there was wish, and it was race to safety Naha.
haishin and starting ceremony of voyage security are carried out in Old Zamami beach from 8:30, and race starts at 9:00.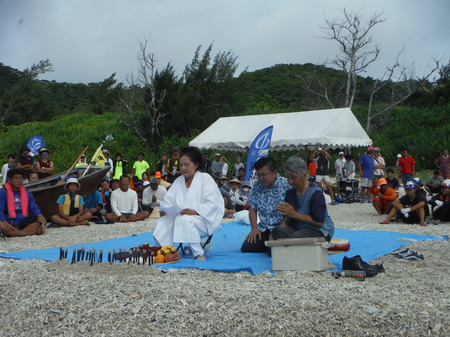 We aimed at goal, and participation team 35 boat has begun to row all at once.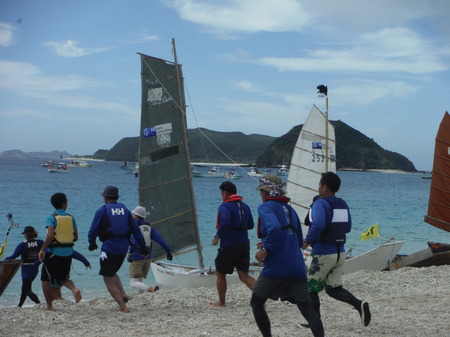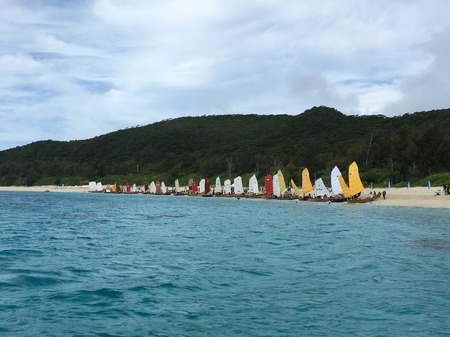 In addition, we install GPS in kakutei this year and can confirm positional information of kakutei even if on the land
With "smartphone yacht racing" was equipped with, and had way of enjoying unusual meetings.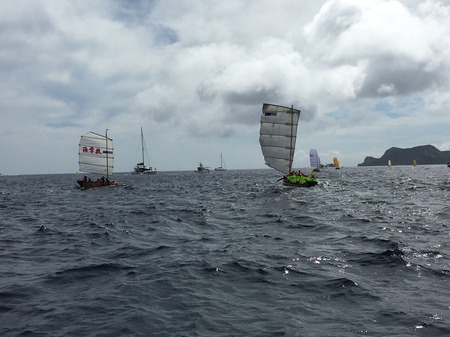 In addition, race results of sabani sail row race are as follows.
1 ikaiso    Time three hours 04 minutes 10
Look at second place state; circle time three hours 08 minutes 07
3 ijokaiso time three hours 12 minutes 03
We could hold night party this year, too and became prosperous very much this year.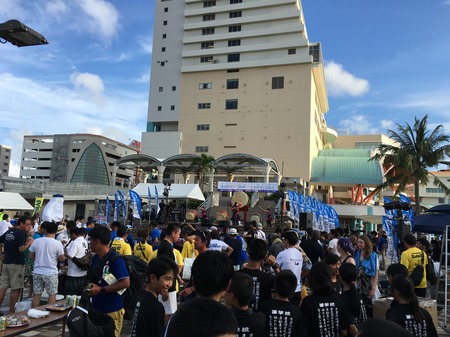 Look at sabani sail row race official site.
http://www.photowave.jp/sabani_s/photo/index.html
Blog update: Miyashita