Saturday, January 6, 2018
Weather cloudy weather
Temperature around 19 degrees
A Happy New Year.
"We look at state and, in this year, want to send seasonal information of village by news".
We would like this year.
How is it hypershideshitaka for the year-end and New Year holidays?
A lot of customers that New Year holidays were reached in Zamami came.
It be splendid one year for all of you this year!
On Friday, January 5, the New Year parade of fire brigades was held.
For one year, everybody braces himself/herself so that there is not disaster, accident and stands in line this year.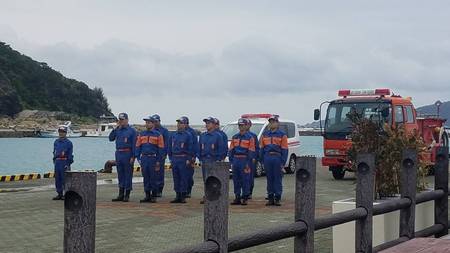 We assumed that fire occurred and performed drainage.
Children are impressions for achievement of member of firefighting team, too.
Between eyewink of drainage "uwa ... is terrible"; to cheers went up.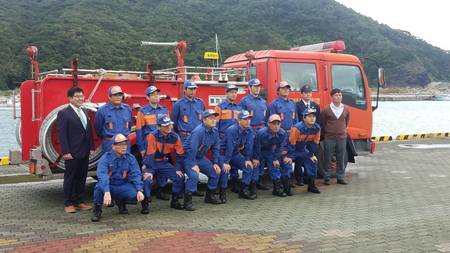 Members of firefighting team thank you.
We do not have disaster, accident in 1 this year.
Blog update: *heki