Sunday, November 11, 2018
Weather fine weather is occasionally cloudy
Temperature around 26 degrees Celsius
Water temperature around 26 degrees Celsius
Hello, everybody.
Comfortable weather that summer sunlight seemed to return to for these past several days continues.
And it is holding in Zamami Port terminal open space what after a long absence in the fan thanks monthly second week.
"Islander entertainment show" carried out outdoors was grand upsurge, and more than 330 customers participated this time.
Both beer and snacks improve taste for event the outdoors!
Shimauchi restaurant exhibits with menu which putting all the skill this time.
It is introduction ... of tenant from two people of host this time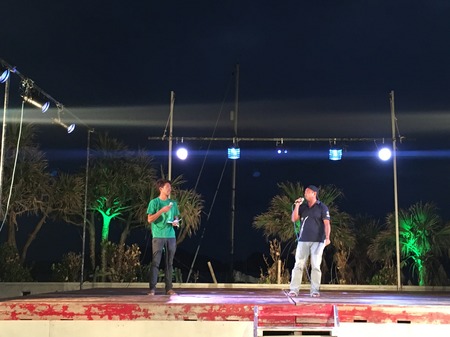 [restaurant Marumi]
We can enjoy Taco rice, Hirayachi tto Okinawa menu.
Beer goes ahead recommending through homemade G Mami tofu, slightly hot Vienna sausage.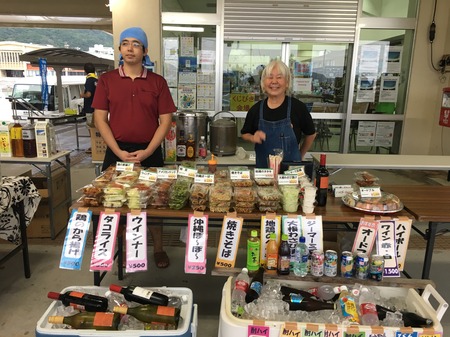 [takoyaki Bar tiger Jiro]
Takoyaki is tiger Jiro!
Miso embankment stewed totakowasamo is the best in conformity to Awamori!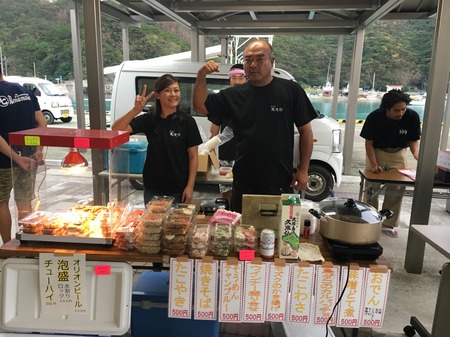 [dandelion]
We recommend pig chimaki, meat roll rice ball to which rice thing wants to eat other than many side dishes♪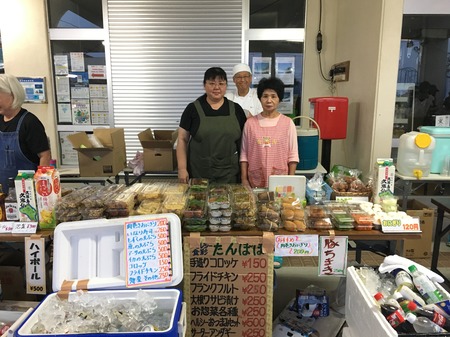 [nomitoko Keiko]
Braised ribs and papaya chanpuru, cake set which is nice after having drunk are recommended.
And it always enlivens entertainment show here
We sell towel of "Dreamgirls"! get does towel, and let's dance with Dreamgirls♪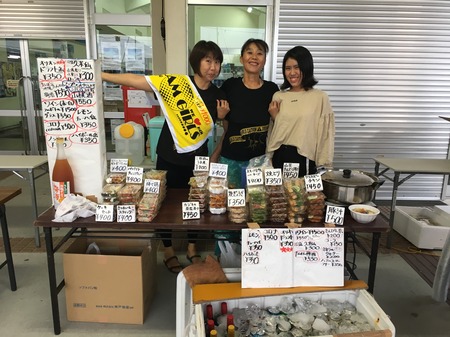 [zamami village fishermen's cooperative association]
Hard-boiled island fish, menu only in fishermen's cooperative association including seikapon foods seasoned with vinegar are abundant!
After all we cannot exclude ikasumi firing kizobaha><)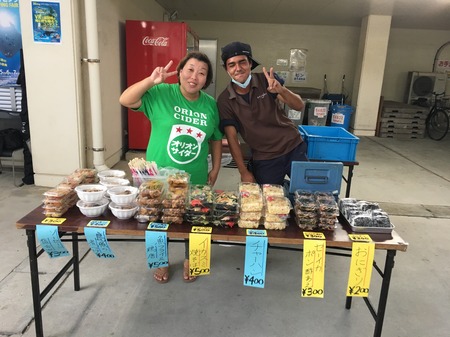 [little kitchen]
It keeps menu which sumoki set and kaponata fusion cuisine can taste.
We are interested in Tom car fellow!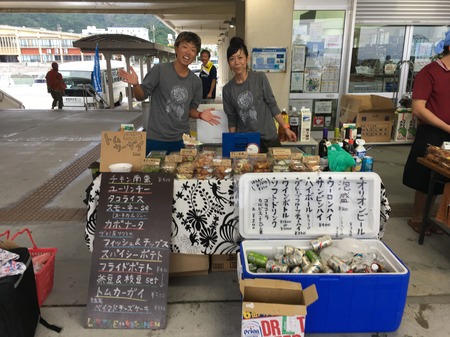 [the blue sea]
Including seafood foods grilled with salt soba, slender cigarette, inamuruchi dechottohokkori warms.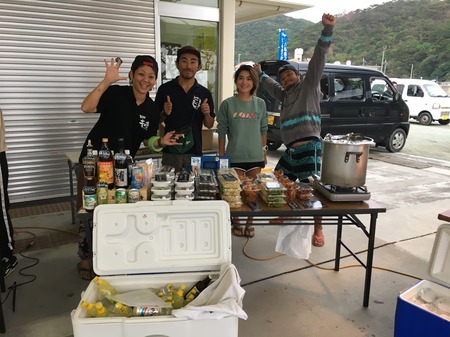 [Bar303]
Have bottle beer and vodka to pick up smoked egg, smoked bacon!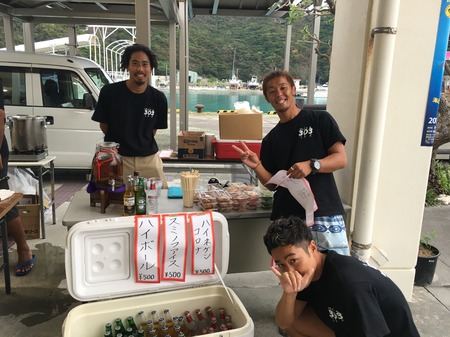 [Yui `s juice Bar]
A lot of menus which matched wine such as fins cutlet sandwich, white lever cheese.
We can enjoy hot wine.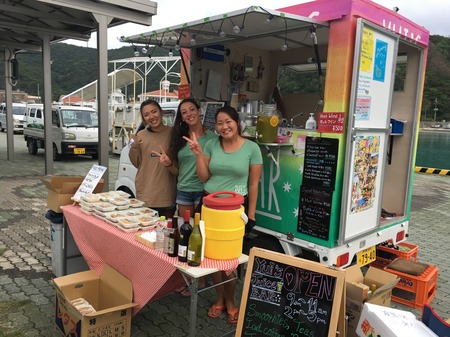 [kafushi temple]
Other than fried chicken, rice ball, there is contents pork miso soup. It becomes warm menu mind.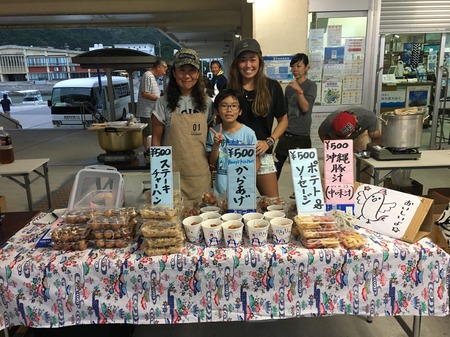 By the way, entertainment show finally starts, too.
Start of this week is EISA by Zamami Elementary School child.
We show dance that we learned newly!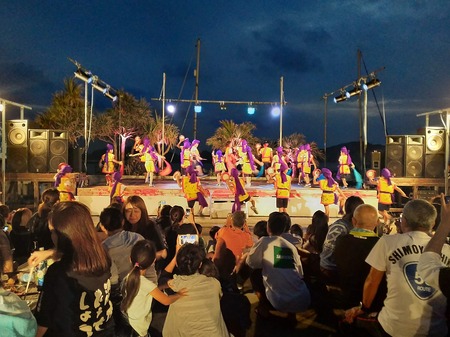 It was healed in Hawaiian Fra of team Ka Piko Ao hiwa by pretty Fra of children.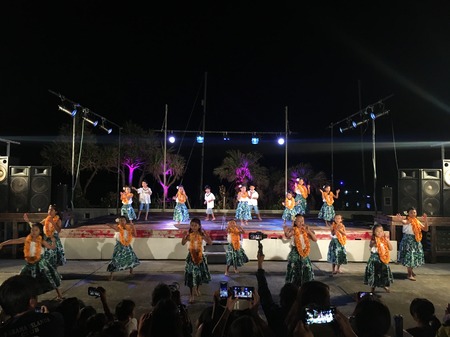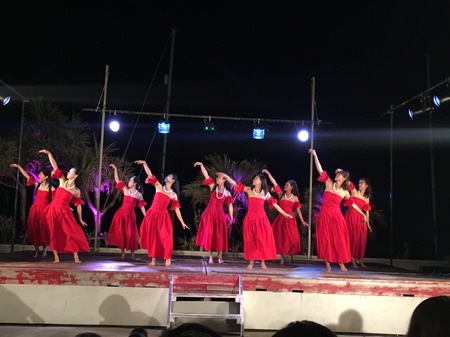 Traditional Ryukyu dancing of Okinawa was shown, too.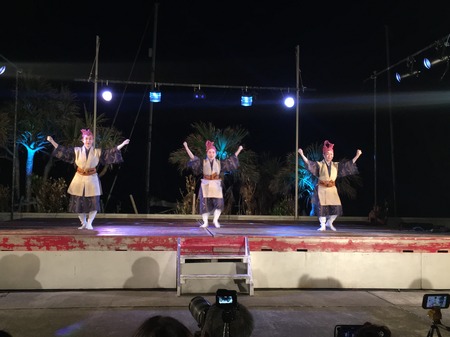 Hawaiian Fra of chimupirirani is shown successively, too,
Experience-based Fra was performed here, too, and lot participated.
Monthly "Malin diving" is hosted by the others this time
VR contest commendation ceremony was held in RICOH THETA, too.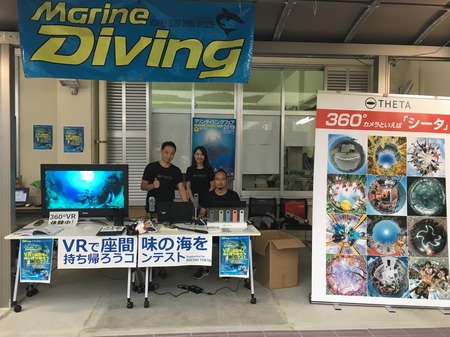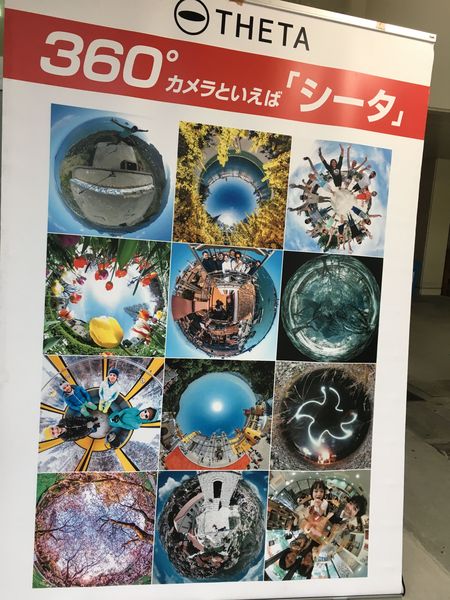 When Dreamgirls break out in stage, large serving goes up the venue!
This time is also Let' s Dance!! in collaboration of special participation, too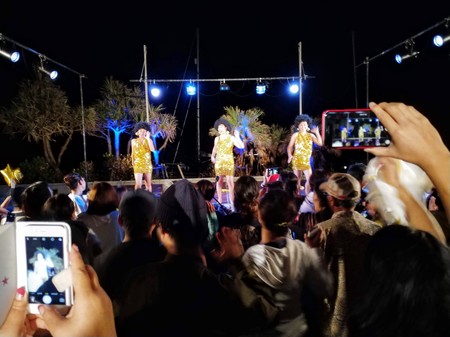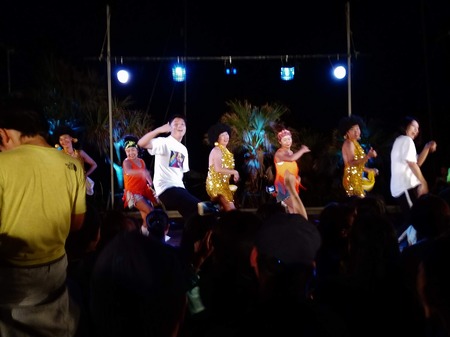 Sumo dancers! In this miniature shrine who? ? ? ?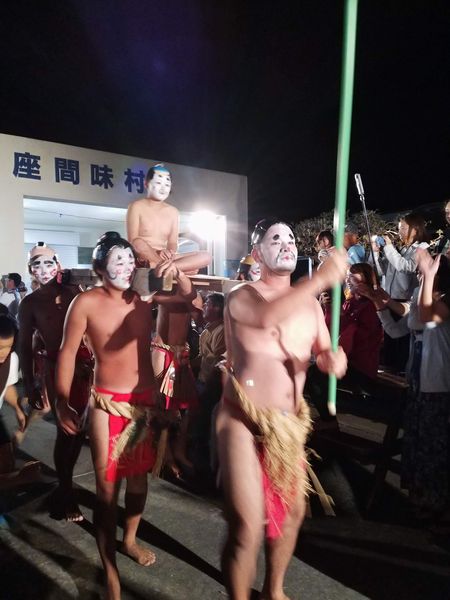 It is Zamami EISA club to have displayed chicken of the second week!
Drumbeat echoes to Zola at night of Zamami.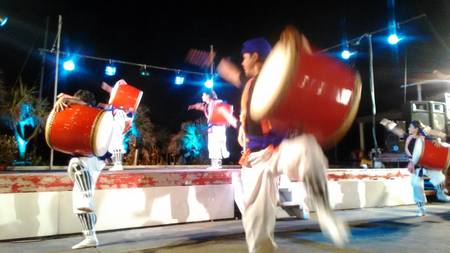 "Islander entertainment show is left another two times, too".
It is hotter on the weekend of November!
We look forward to your coming.
Blog update: Miyashita