Thursday, May 10, 2018
Weather: Fine weather
The highest temperature: Around 28 degrees Celsius
Water temperature: Around 23 degrees Celsius
We want to crawl!
GW was Okinawa region blessed with fine weather, but the rainy season set in at last on May 8.
It was one day that did not seem to be the rainy season, though, as it was weather today.
What was held bottom of such a fine weather "study session of island" for villager.
We made Hirokazu Otsubo who it was Zamami wild bird club chairperson, and was Secretary General of association of zamami village whale watching lecturer and climbed high Gassan to deepen knowledge about the animals and plants of island.
Seven participants. We want to know nature of island more! It is inside islanders who gathered who are hot in this.
We gather at high Gassan mountain trail entrance and are study session start promptly.
Many plants to include the name soon after the start in sequence. We heard eagerly while taking everybody memo, and taking photograph.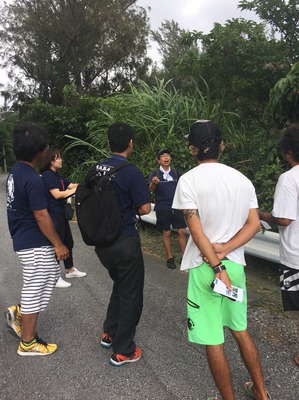 Alocasia macrorrhiza ↓
It is taro department, but cannot eat according to the name as it is toxic. Attention is need in wanting to use big leaf for umbrella substitute like Totoro, but stem and leaf getting a rash.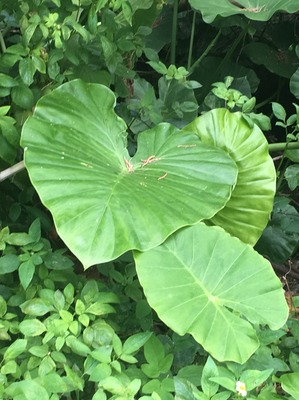 Melastoma candidum ↓
It is usually characteristic that there are five one leaf vein entering lengthwise.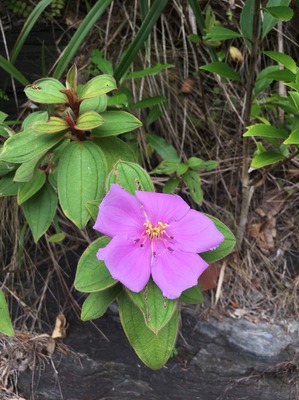 tenninka ↓
We write as God's will and human affairs flower. As for this, leaf vein is three. Unfortunately there was not, but pink flower blooms.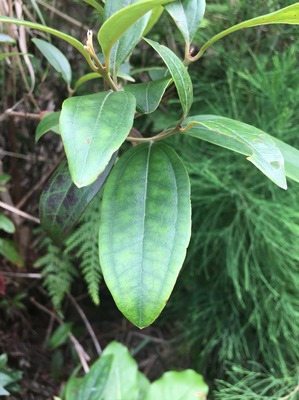 Alpinia speciosa ↓
Leaf has sterilization effect and we wrap dishes in Okinawa and spread below and may be used. Both leaf and flower smell good.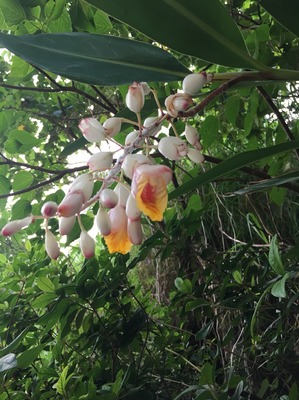 Rhus succedanea (by words of island hajigi) ↓
Red leaf is mixed here and there. Attention is necessary not to touch as we get a rash.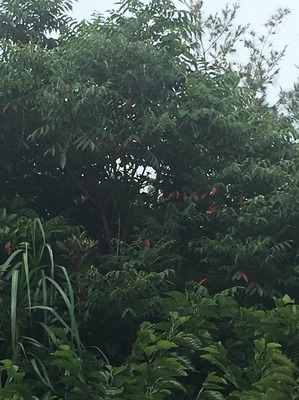 konronka ↓
White part looks like petal, but this is calyx, and center yellow part is flower.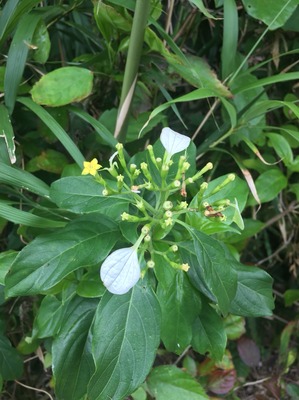 Oleander ↓
As we are strong in air pollution and drying, it is often used, but roadside tree is toxic. There seems to be accident that child eats fruit. We get a rash just to touch. Flower language: Dangerous love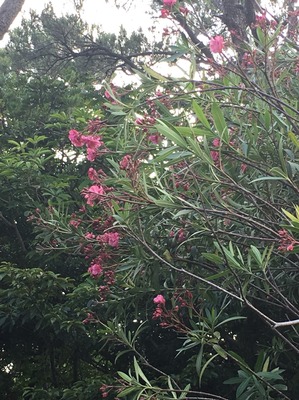 SilaTama chasuble (plant coiling itself around tree trunk) ↓
Is white fruit soft? We were obstinate and were smoothened against expectation of everybody called this. "There is not taste!" That's right (by staff of tourist association Kimura).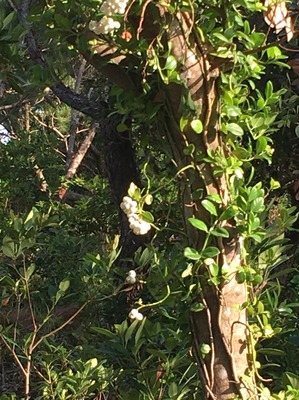 nangokunejibana ↓
We do screw screw according to the name.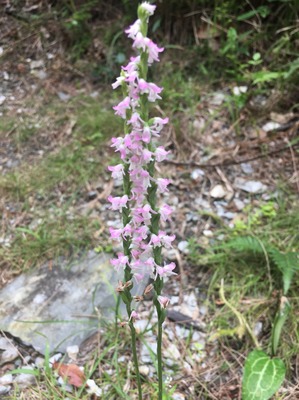 Co-sundew ↓
Insectivore. We capture small insect with viscous liquid of leaf. We were sticky when we touched.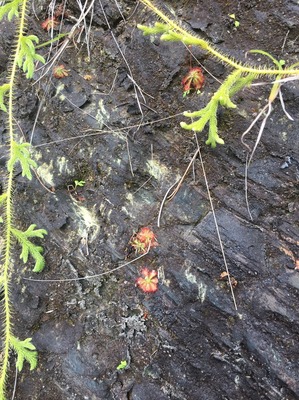 gima ↓
When fruit becomes ripe, it becomes color such as blueberry and can eat. Time seems to be still early, but "is sweet-sour!" That's right (by staff of tourist association Kimura).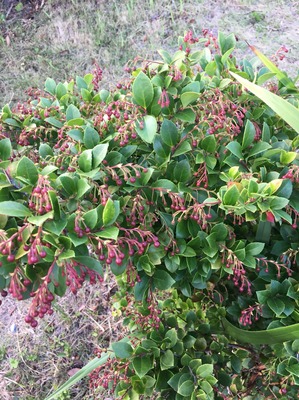 Cogon ↓
White part is effective in hemostatic.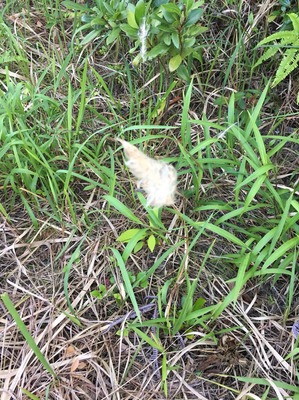 Mimosa ↓
"Only here (corner of high Gassan observation deck parking lot) seems to have Otsubo reason in Zamami". There is property to close leaf when touched. We nudged like everybody child and enjoyed.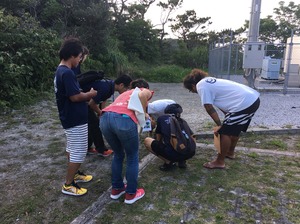 In addition, casuarina rhododendron Shikibu obagi Oxalis martiana nokaramushi soshiju oshimakoban Smilax china Taiwan waste horokuichigo bellflower orchid giant butterbur cycad Korean lawn grass cinnamon tree ... ...
As well as plant, there were a lot of butterfly and birds, too. (... ... that as he/she does not keep still, there is not photograph)
Butterfly which design of white point enters tsumamurasakimadara ... blue fabric, and has beautiful feather like planetarium.
Butterfly which a male the Ageha ... blue part is transparent, and has feather such as stained glass.
We see flying over the Namie brimstone butterfly ... sea well.
There is not approximately that you can show ryukyuakashobin ... figure. Bird with characteristic cry called "pyurururururururu."
Bush warbler ... "hokekyo" "Ho……We heard hoke and slightly poor cry well.
It was ... ... and study session for approximately just two hours, but was various contents.
We can hardly learn only all day long, but want to know island more and yet more triggered by this study session.
We can enjoy not only the sea but also mountain in this way in Zamami ♪ View from top that we sweat and climbed is particular!
In almost summer Zamami, we look forward to your coming soon!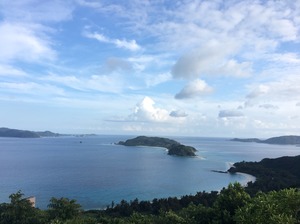 Blog update: Konishi