To travel agency, people concerned with school
It is on-site training through diving and whale watching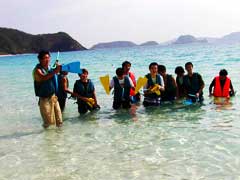 We accept school excursion student from the mainland when we want you to know the charm in zamami village having rich, gentle nature. It is made with fishing, local cuisine, and inhabitants of island participate as lecturer to the history of Okinawa from the viewpoint of ecotourisms such as folk art, peace, starlit sky observation, Harley boat race, sightseeing in water ship, marine sports, experience farm, camping all in one body.
On-site training is useful for activation of village. Contact with person and person, contact with nature bring up rich sensitivity of children.
Through Nature of zamami village and interchange with people of island full of human touch, we want you to spend school excursion of memorable pleasant Okinawa. Substantial pleasant on-site training to be simple, but to be possible simply because it is nature and zamami village living together.
Learning contents of natural posture that does not become manual are had high interest for by the prefecture outside.
[contact information of school excursion]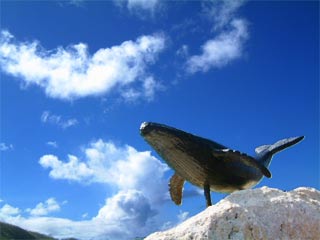 Overall guidebook
Request of tourist brochure:
Zamami village tourist information center (7 days a week)
TEL & FAX. 098-987-2277