Zamami-son, Okinawa hometown tax system
Oldness and zamami village support donation of coral
In zamami village, please support you.
Zamami village of Okinawa, Kerama Islands is hometown of coral. In village, we introduce hometown tax system and, as "oldness and zamami village support donation of coral," raise your contribution from October 1, 2008.
Zamami village is remote island village of Kerama Islands located on the sea of west approximately 40 kilos of Okinawa Island Naha-shi. Small islands floating in the sea of one of the world's best coral which were registered with Ramsar Convention are our villages. At summer night, laying eggs of mysterious coral is seen in the sea of Kerama, and egg of coral born here does zo* around Okinawa Island, and it is said that we are carried to Japanese soil to the Kuroshio Current again.
When zamami village which is oldness and "of" coral wants to be "hometown" of various places loving nature of this village of the whole country, we pray.
Vitality that kept reserving, nature alive as fund uses hoshi of person sending thought to nature and person of this village for the making of village which there is in Motomura.
Please support you in zamami village.








Please appoint use of donation
  We accept thought of various places with relationship as fund to one, Motomura supporting nature and person of zamami village and keep alive in business of village. Even a little and others accept contribution amount of money.
[purpose of donation]
 Please choose use to donor from all over five one of next. We plan publication, reports such as the results of donation.
Business to promote protection of maintenance, the forest of coral, beautification activity of village in village to leave rich natural environments of sea areas appointed in Ramsar Convention in the next generation
Business that educates interchange between areas or international understanding, circulation, peace to bring up children carrying the next generation soundly
Business to plan medical promotion and improvement of care and welfare to live a life that inhabitants felt relieved with health
Business to plan maintenance and industrial development of living environment to support rich living of inhabitants
Business that other village mayors recognize as need



Zamami village oldness and the contribution regulations (PDF 105kb)
Zamami village oldness and the support fund regulations (PDF 81kb)
Method to have donation approach
(1) In the case of transfer
 You use input form or have you fill in contribution application after the downloading, and please mail to zamami village government office general affairs, welfare section. As you see guide of transfer to address of designation as soon as you accept, please transfer after confirmation. I am sorry to trouble you, but please bear transfer fee.
 Transfer has postal savings bank account and Bank of Okinawa account. Transfer between the same banks is fee-free, and it is available.
In addition, we can mail contribution application from this.
※Please transfer after checking delivery guidance of zamami village on transfer by all means. We may not inform of transfer over telephones. In addition, we cannot recommend the transmission to zamami village government office by email of contribution application after entry from the viewpoint of personal information protection. When you send by FAX, it is trouble, but please let know before the transmission on the telephone.
※It takes around two weeks until delivery of reward product (ship complimentary ticket, special product set) after confirming transfer.
Oldness and support donation application of PDF zamami village coral. pdf
Oldness and support donation application of WORD zamami village coral. docx
 Destination lists in application document and the last of this page.
(2) The receipt of money at window of zamami village
  Please fill out contribution application at zamami village government office window.

 [window accepting donation with cash]
Government office window

Address, contact information

Reception hours

Zamami village government office Accounting Division




(Zamami Island)

109, Zamami, Zamami-son, Okinawa 
098-987-2311 (main)

Weekdays from 8:30 to 17:15
Do not forget subtraction to receive
 You are separated by payment notice, and please keep carefully as receipt which receipt mark of financial institution was stamped with or receipt which zamami village issues is necessary in the case of subtraction.
 Subtraction of residence tax of area to live by submitting receipt (receipt) of donation in annual final income tax return and subtraction (return) of income tax are received. Residence tax is subtracted from minute in the next year of age that we contributed.
 In addition, income tax (national tax) is performed subtraction (return) of from income tax for age that we contributed.
Feeling of small thanks from zamami village
 We give person whom he/she sent contribution more than 20,000 yen to special product set or ship discount coupon with feeling of thanks and invitation from zamami village and do.
A ① Zamami Island special product set food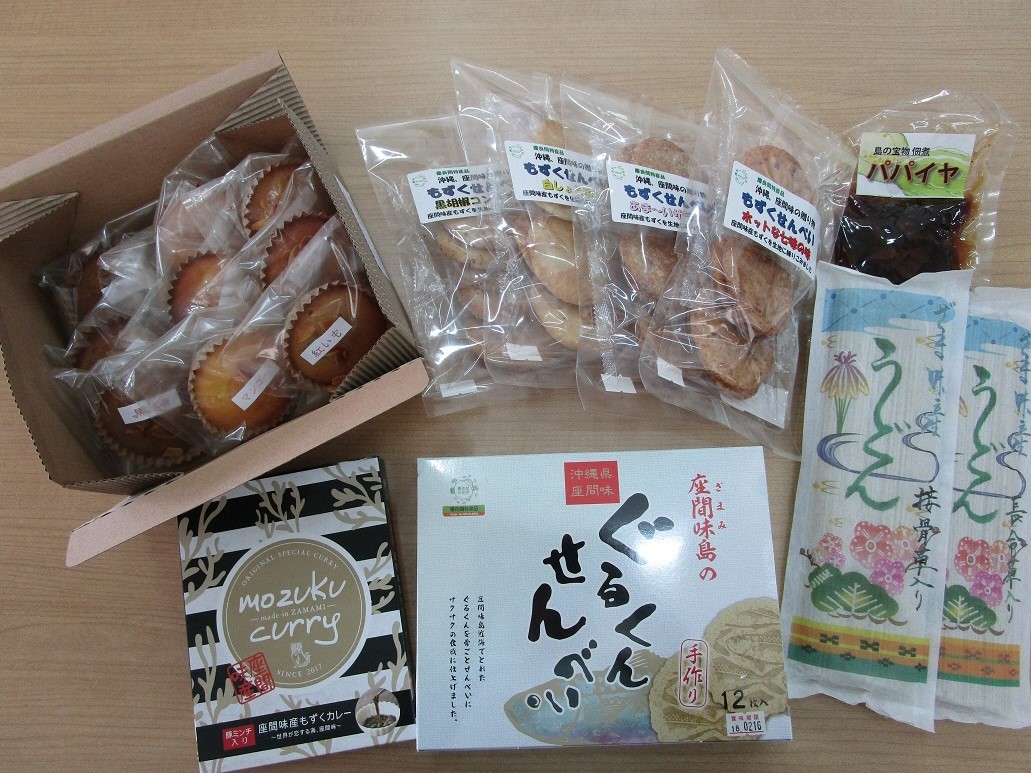 A ② Zamami Island special product set food, miscellaneous goods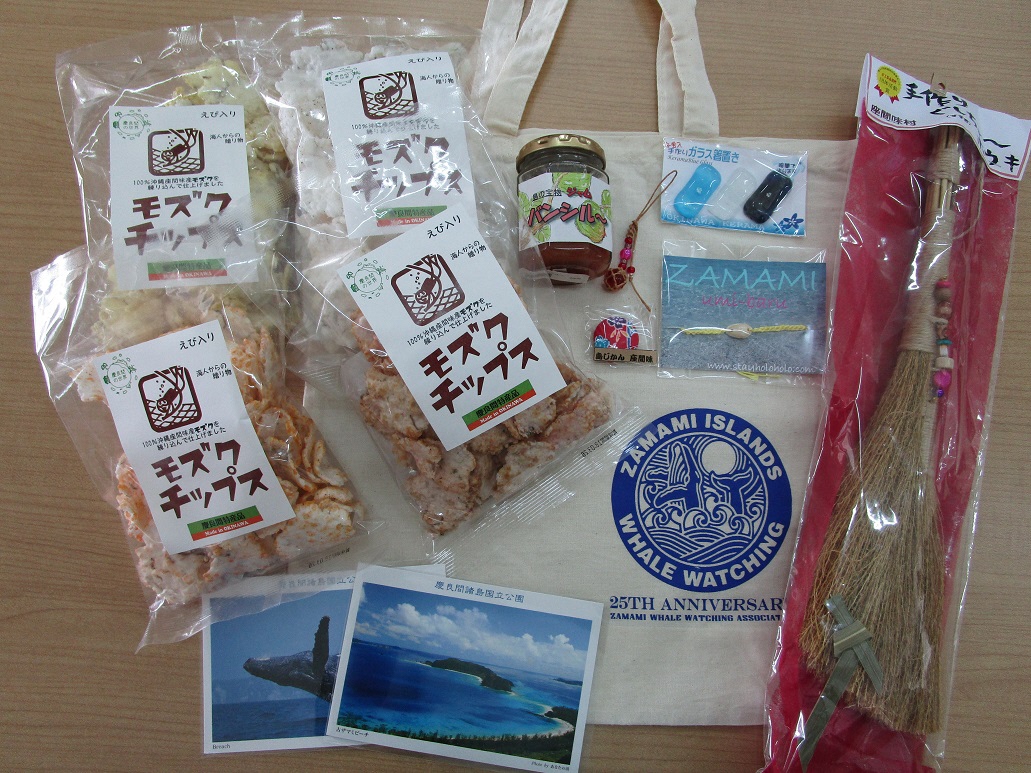 A ③ Zamami Island special product set miscellaneous goods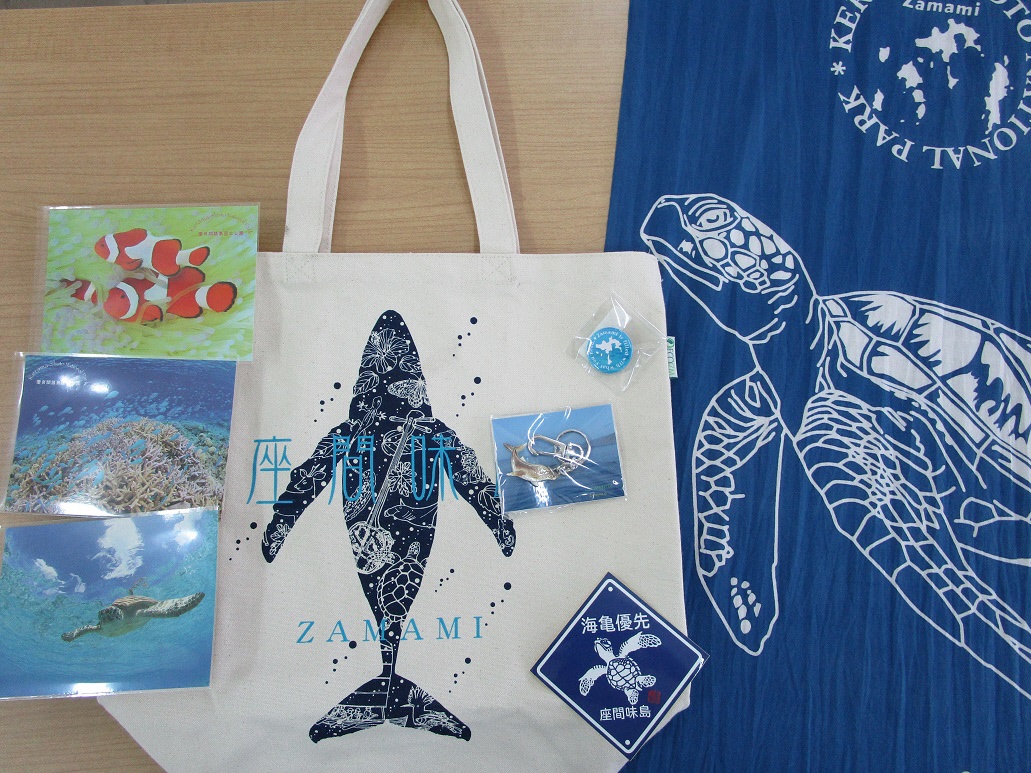 When attention product is out of stock, we may be changed to product of other equal sums. Thank you for your understanding.
B ship discount coupon
With "queen state see III" which ship discount coupon navigates between Tomari Port (stay, and grow on) and zamami village (Zamami Port, Aka Port) in Naha-shi "ferry state see, and can use for the embarkation ticket purchase of III". On expiration date, we are doing with two years from the effective date of face of a bill. As it is not available on expiration, sorry, thank you for your understanding. In addition, we cannot do exchange with cash.
[news of changes such as hometown tax return favor products]
We change contents of thanks product for contribution after April 1, 2018 as follows to contribute to healthy development of hometown tax that country aims at. As we will make an effort like to this even if we get up after the changes such as return favor ratios to be able to support all of you, we hope that we have support not to change.
[change]
① Thanks product: We send thanks product to person whom he/she sent contribution to more than 20,000 yen. (6,000 yen equivalency)
② Ship discount coupon: We extend expiration date from 1 through 2.
③ Person available for use of ship discount coupon: The introducer of person who did contribution and the one should be use possibility.
④ We increase kind of special product, and one that is contributed can choose kind of special product.
※When I put the receipt of money in thing that I had before March 31, 2018, I send 5,000 yen considerable thanks product by contribution more than 10,000 yen.
※Please note that you send thanks product based on return favor ratio (you send thanks product in 20,000 yen or more) after April 1, 2018 about thing that had the receipt of money after April 1, 2018.
News of change such as hometown tax return favor products. pdf
Hometown tax one stop exception system
 "Hometown tax one stop exception system" was founded from April 1, 2015. When, as for this system, unnecessary salaried employees doing final income tax return hold hometown tax,
①We submit "report exception application affecting donation tax credit" to contribution group
②We perform subtraction application instead to the municipalities of address place of one where contribution group was contributed to
It is special system that final income tax return becomes needless in thing.
 But this exception system is .
In the one that was already performed the tax payment (contribution) of by March 31 from January 1, 2015, it is necessary to do final income tax return to receive subtraction about hometown tax in 2015.
(if it is within 5 groups, about hometown tax after 2016, we can receive application of exception.)
 In addition, (independent businessman and salaried employee that it is necessary for even person to perform final income tax return by medical expenses subtraction who, e.g., need final income tax return) needing final income tax return with or without one and (counts as 1 group even if we contribute to the same group several times), hometown tax with hometown tax as the local government more than 5 groups is not applicable to this exception system.
 Return from income tax does not produce one receiving application of exception system, and reduction of tax is performed by subtraction from personal residence tax. (personal residence tax to pay after June of the next year when we held hometown tax is targeted for reduction.)
One where exception system can be got
 It becomes next ① and ② meeting condition.
①Being donor targeted for report exception to prescribe in Local Tax Law additional clause Article 7 Clause 1 (Clause 8)
→Separately from purpose to receive donation subtraction by hometown tax, it is income tax and residence tax which does not have to declare
②Being person corresponding to requirements to prescribe in Local Tax Law additional clause Article 7 Clause 2 (Clause 9)
→Contribution group that it is anticipated that numbers are less than 5 by hometown tax
Report exception application that we meet condition of ① and ②, and report which is going to receive exception modifies donation tax credit as things mentioned above. You download pdf, and please submit by January 10 in the next year of age that had you contribute application, copy of my number card (the back, table) to contribution group.
※Person that my number card is not made, please submit copy of notice card and copy of identification card (driver's licenses) with application.
Report exception application matter change notification form which affects donation tax credit to hometown tax group ahead when contents of submitted application have change (address changes by moving). Please submit pdf.
Application form
Donation to zamami village has you support Motomura business by your kindness to want to support zamami village and we determine and do not force contribution.
If method, others of the receipt of money have any questions, to the following reference, please feel free to contact.
Inquiry counter 
〒901-3496 109, Zamami, Zamami-son, Shimajiri-gun, Okinawa
Zamami village government office general affairs, welfare section 098-987-2311 FAX 098-987-2004
Email kotei@vill.zamami.lg.jp
You e-mail, and, for protection of personal information, please do not attach contribution application after entry.