To have you enjoy in zamami village safely
Malin leisure in consideration for physical condition

When we are ill-conditioned, please refrain from swimming and diving after drinking. Please do not bring liquor into beach.

Coral carefully!

Zamami village is hometown of coral. When coral disappears, creature of many seas loses house. In shallows stand, and break coral by swimming, and please consider to stand on the underwater rock, and not to smash coral. Do not stand; recommend wearing of life jacket to save.
Please be careful to boil * at the time of ebb tide that the depth of the water becomes shallow.

For conservation of nature, please refrain from feeding of fish

Please cooperate with saving water

Island is serious shortage of water. I would like saving water at the time of shower and diving machine parts washing.

Emergency and list of emergency contact information
[emergency, fire]
Emergency case needing conveyance and injured person, fire, holiday and request of night medical treatment as for the landline from cell-phone to the 119th.
(from October 29, 2015)

[the police]
Zamami police box (Naha police station jurisdiction)
533 in location 66, Zamami TEL. 098-836-0110
Resident police officer copes in maintenance or emergency of the peace and order. Police officer of support is dispatched in the summer by Naha police station, too.
[medical office]
There is prefectural medical office in Zamami Island and Aka Island in zamami village each.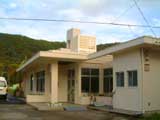 Zamami medical office
Location 441-1, Zamami
TEL.  098-987-2024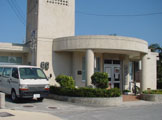 Aka medical office
Location 68, Aka
TEL.  098-987-2002
About the financial institution guidebook ship use
[Japan Post Bank]
Zamami post office 098-987-2221
ATM use time weekdays from 8:45 a.m. to 5:30 p.m.
Saturdays, Sundays, and holidays from 9:00 a.m. to 5:00 p.m.
※It operates on ATM Sunday from September 16, 2012
 
Aka post office 098-987-2101
ATM use time weekdays from 8:45 a.m. to 5:30 p.m.
Saturday from 9:00 a.m. to 5:00 p.m.
It is not available on Sundays and holidays.

[guidebook]
Zamami village Tourism Association 
 Zamami Port information desk 098-987-2277 
 Aka Port information desk 098-987-2601 
[ship]
[reservation, change of ship] 
 Please call in zamami village government office Naha branch office; 098-868-4567
[box office] 
 Zamami Port 098-987-2614 Aka Port 098-987-2625
Another request
Islands of zamami village are sightseeing spots of the sea, but the village is residential area where villager lives in.
In village, we would appreciate your wearing T-shirt or short pants without walking with swimsuit.
Please cooperate!