To travel agency, people concerned with school
In the beautiful sea on-site training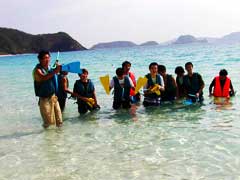 We accept school excursion student to have you have the 31st national park "Kerama Islands national park" know the charm in appointed zamami village from the beauty in Japan and make memory of splendid on-site training.
Person of Okinawa Island is small small Zamami Island among the amazing beautiful seas, too
●"Genuine Malin experience" in the best sea in Japan
●Life experience (guest house) in simple remote island
●Strong program of career education, learning factor to lead to global education
We suggest school excursion that prepared nadoogo.
We do hand biography of school excursion after students seem to be able to learn about nature and history culture while enjoying using the five senses, and they considered all possible measures in safety.
We have such thought that wants to have you have an experience of "remembering".
One step deviates from Honjima-centered Okinawa school excursion constant seller course, and do you not make school excursion that "heart remains" through genuine Malin experience and life experience in remote island together?
[school excursion document]
<complete package of information>
01 Zamami Island school excursion document. pdf
The accommodations information details. pdf
[contact information of school excursion]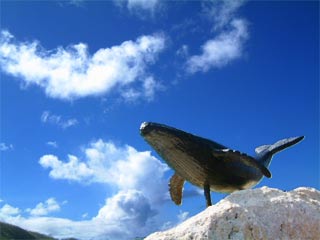 Overall guidebook
Request of tourist brochure:
Until zamami village Tourism Association (7 days a week) school excursion charge
TEL:

098-987-2277

FAX: 098-987-2278