To travel agency, people concerned with school
In the beautiful sea on-site training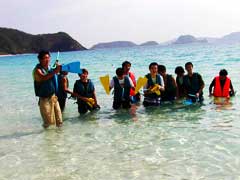 We accept school excursion student to have you have the 31st national park "Kerama Islands national park" know the charm in appointed zamami village from the beauty in Japan and make memory of splendid on-site training. We prepare for program to have you experience diving utilized the beautiful sea and Malin experience including snorkel and fishing, local cuisine experience, culture experience such as folk art. In addition, it is place of Pacific War U.S. forces landing first step, and zamami village is known as land where had miserable experience. Peace learning to be informed has high evaluation from school done the next village simply because we have such history.
In addition, we build relief, the school excursion conduct system which we considered safely so that parents feel relieved, and children are seen to zamami village.
Through Nature of zamami village and interchange with people of island full of human touch, we want you to spend school excursion of memorable pleasant Okinawa.... We accept school excursion in such thought.
[school excursion document]
<complete package of information>
H30 year Zamami school excursion document. pdf
[H30] Accommodations information. pdf
※Please refer for list of charges than the following files.
<individual file>
01 Zamami Island school excursion document (30 version). pdf
02 list of charges (H31 year version) _ Zamami. pdf
List of 03 school excursions, designated guest houses (the H30 year). pdf
04 accommodations plan (the H30 year) .pdf
05 Zamami experience-based program (the H30 year). pdf
07 Zamami Island school excursion model course (2018) .pdf
08 emergency flow chart (H30 year version). pdf
[contact information of school excursion]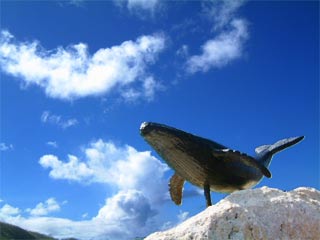 Overall guidebook
Request of tourist brochure:
Until zamami village Tourism Association (7 days a week) school excursion charge
TEL:

098-987-2277

FAX: 098-987-2278