We search guest house, pension
It is cutting across rutingara in dusk and night sky of south island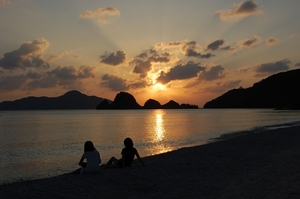 Both Zamami Island and Aka island are available for getting and back in a day from Naha by high-speed ship. But true beauty of south island from dusk. After having played in the sea of Kerama in one that is usually spent busily in city, we want you to taste beer while you look at dusk of the sea by all means.
When day sets in the west sea, night of jet black of south island comes. Hearing only as for the cry of brown hawk-owl. In the sea of Kerama, wave is too quiet, and sound of wave is dim other than shikeno day, too. In night sky, tingara (the Milky Way) greatly crosses and is star-filled sky which shines to small star so as not to be able to look for constellation. Full moon carrying away golden obi to the night sea is mysterious.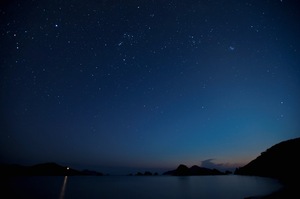 We meet Kerama dimosquito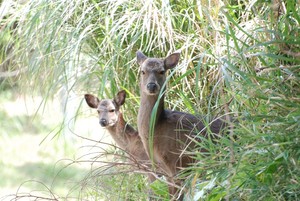 If come across Kerama dimosquito in Aka Island, Geruma Island, morning or dusk. We can come across forthcoming deer to village neighborhood.
Nature of south remote island is severe. Villager typhoon live a life not to be able to go against to be stormy, but nature may show all the more beautiful moment letting startle. It will be to surely come across show of nature if you can spend time for a few days in island. After rain, it is met by happy feeling when we see double rainbow to be applied to gulf.