List of diving shops from this
Diving of zamami village
One of the world's best diving point Kerama. More than 200 kinds of coral forms an underwater paradise together with an abundance of creatures. Zamami village is approximately 40km from Okinawa Island Naha-shi to the west. Please thoroughly enjoy this beautiful sea with guide who knew everything about Kerama.
Sea ... of sea - Kerama Islands national park where the world is in love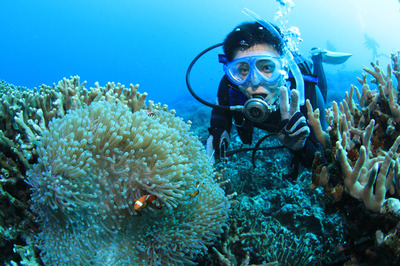 It is mayor of Zamami Satoshi Miyazato. Kerama dives. It is divers to have made zamami village sea area world-famous. I am sorry that there is not readily opportunity to sink, but I guide this page as I am one of the divers.
Kerama Islands of approximately 40km are world eminent coral reef area among islands from Okinawa Island Naha-shi to the west. There is zamami village consisting of islands of big things and small things more than 20 here. More than 30 years ago, diver discovered splendor of underwater scenery among these islands now. We had effect of many movies taken on the stage of beautiful photograph that underwater photographer was photographed including Akira Tateishi who died in September, 2012 and this sea and came to be called Mecca of diving. We put Zamami Island and Aka Island, Geruma Island together, and diving service that 50 stores are close in links the eaves now.
Tropical fish, sea turtle which crowd in the world, and swim of Kerama blue that, of course, charm of diving of zamami village is transparent forever, wonderful beauty that can meet manta. Overseas customers increase after inland sea between Aka Island and Zamami Island where there are a lot the famous diving points is registered with Ramsar Convention as coral reef area valuable worldwide, and Zamami island is given two star in Michelin green guides.
Islands are bordered in complicated shoreline, and the topography of inland sea varies with rocky place, cave, sandy area and coral field, too. Ecosystem to breathe there is really various. It is big charm that diving point of dozens of without letting diver get tired lies scattered to distance taking only 10 minutes from port.
And safer guide technology and safety that owner of shop in a little less than 50 villages works together in competition are zamami village Nara.
As for the guidance, leave it to local guide by all means to have you fully enjoy the sea where the world is in love.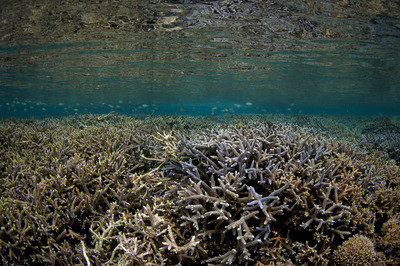 Leave it to local guide who knew everything about the sea of Kerama
Most are small, and a little less than 50 diving services of zamami village are run in honor and the small staff. We go into the sea of Kerama that is like every day throughout the year other than the typhoon invasion, and guides who knew everything to every corner of the topography, the members of creature living there choose point as customer on the day in total and guide safely. It is the sea of calm Kerama, but tide varies according to calendar and time and may be in danger when we do not know. We Zamami villager living in this sea inherits standard called "the old calendar" to know nature and makes use in safety of leisure. Zamami village always thinks that even the whole country is counted in high sightseeing spot of rate, in particular, of repeater simply because we think of customer with pride as professional carefully and guided safely.
It is two groups of "association of Zamami diving" and "association of dirt, geruma diving" to support such a quality. As it is safe proof that area accepted to be member shop of both associations, please use member shop.
Effort of diver protecting coral reef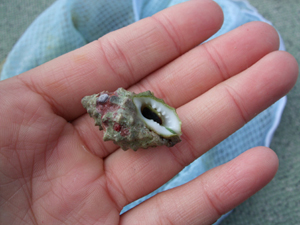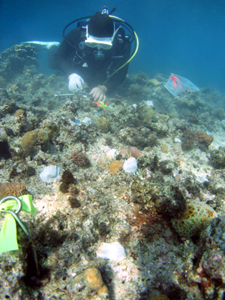 We Zamami villager has a duty to construct this splendid sea in the next generation. Animal that coral grows up in the shallow sea. When coral dies, fish lose corner, too. We get rid of enemy of coral almost every day in association of Zamami diving and protect beautiful coral reef.
Acanthaster covered to splinter from head to foot eats up coral. It is at all dangerous work that splinter has strong poison and drags from between coral, and fry in ship. We injected acetic acid into acanthaster, and method to immobilize came to be taken recently. In addition, shiroreishigaidamashi (photograph) is conch cute visually, but eats up coral. It is work to need concentration and perseverance to pick out with tweezers from the backside of coral.
In association of dirt, geruma diving, we transplant coral. (photograph) coral which stump transplanted from the end of 2012 to early this year gathered egg of coral born in Kerama, and was cultivated. We stick stock on bedrock which we polished in underwater bond in wire brush. We want to grow rapidly, and forest of coral to become.
Stay at island by all means, experience-based diving
Time to entrust health to fluctuation of the calm sea, and to be surrounded by transparent coral reef and group dancing of tropical fish to open underwater forever. Please experience one not to know yet between this special space-time. It is experience-based diving to be able to enjoy even person without experience safely in the sea of Kerama. In member shop of association of both diving, please try.
It is zamami village to be able to make getting and back in a day into from Naha, but must have you add night sky which beautiful dusk and Milky Way visiting island cross to memory after having had you fully enjoy this sea. Accommodation ranges from guest house treated with dinner of proprietress kindness and witty small accommodation to hotel, too.
We look forward to by all means in this sea. (mayor of Zamami Satoshi Miyazato) 
Village mayor diving photograph of the page top: Natural photographer unit umimaru shooting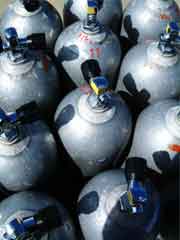 List of diving shops from this
※As you cannot go into the sea on airplane departure date, please enjoy snorkel.