Fishing ground where the beautiful sea around the zamami village is rich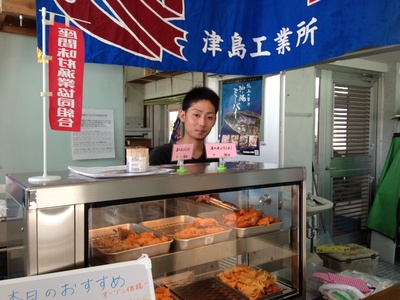 Direct sales store of zamami village fishermen's cooperative association where photograph opened in April, 2013. Fresh sashimi and fish tempura form a line. It was zamami village with many Malin recreation workers including diving, but when there were not delicious fish dishes, sightseeing spot of the sea did not begin, and therefore young another job fishermen increased. Originally proprietresses try a lot of accommodations such as fisherman guest house hard in guest house of Aka Island so that accommodation and restaurant of Zamami Island provide meal that was particular about fish of the ground. Photograph is Koki, manager of zamami village fishermen's cooperative association direct sales store.
Have island tofu
In Miyazato Tofu of Zamami Island, Aunt Taeko makes delicious island tofu. It is big, and island tofu which does not collapse even if we will have Chanpuru is quite popular. Technique that mother of Tsunekichi Miyazato (we distribute Okinawa Times) of the master initiated Taeko into during the lifetime is inherited and we are alone and still make from place sawing soybean. Tofu seemed to be event food in island until about 1970. It is Taeko tofu for diver going to island for many years with many fans.
Souvenir of Zamami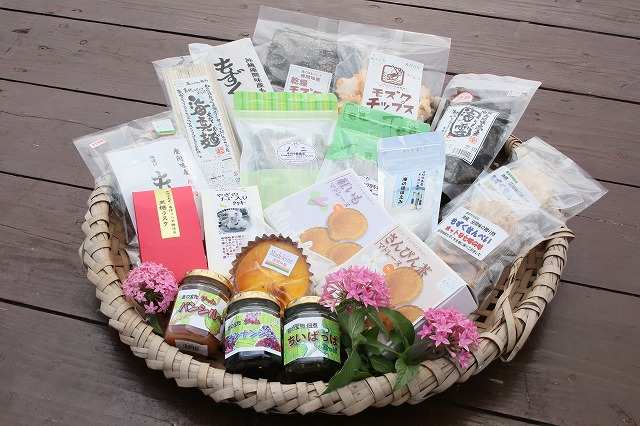 We arrange Nemacystus decipiens and wild grass of island. Unique special product which is sold in Zamami Port.
Please try taste of island clogged up with taste power of Zamami (miryoku)!